CASA POUSADOIRA: RURAL TOURISM AND ECOLOGICAL AGRICULTURE Registered Site for Tourism nº TR-CO-0022 CONTACT 981777898 /607767369 /629280565 info@pousadoira.com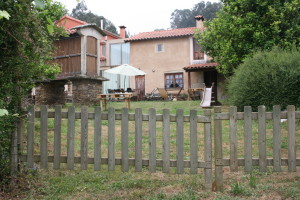 When you come to Pousadoira you will find much more then just rural tourism. You will be supporting the development and survival of the countryside and of the people who live and work in tis beautiful rural setting. In 1994 we started work on the reconstruction of a traditional family farm, it was not possible to keep it exactly as it was, however it is still typical of the farms that used to be. Since then various refurbishments and repairs have been carried out. The latest of these was finished in 2008.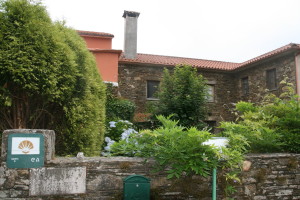 INSTALLATIONS
4 double rooms with bathroom, 3 with living-room too, very bigs, fine for put extra beds for children.
ADEGA: ground floor, double bed
MONTE: ground floor, one double bed and two individual beds. It´s a room very big, ideal for familys, open only in Summertime.
HORTA: first floor, double bed (1,50 * 2,00 m), living room
ALBARIZA: first floor, 2 beds, living room
HÓRREO: first floor, doble bed, one berth, living room
There is a free cradle for guests,
A common living room with television, hearth and library. Games. Wi-fi
Dining room for breakfast and dinner
Garden arround the house, 1000 m2
ECOLOGICAL VEGETABLES GARDEN: We cultivate vegetables for consumption at house. We are certificated by CRAEGA.